2016 Small Business of the Year
Award Recipient

Mid America Contractors

3900 East Parkway Street
Groves, TX 77619
P: 409-962-3600
F: 409-962-3601

http://www.midamericacontractors.net/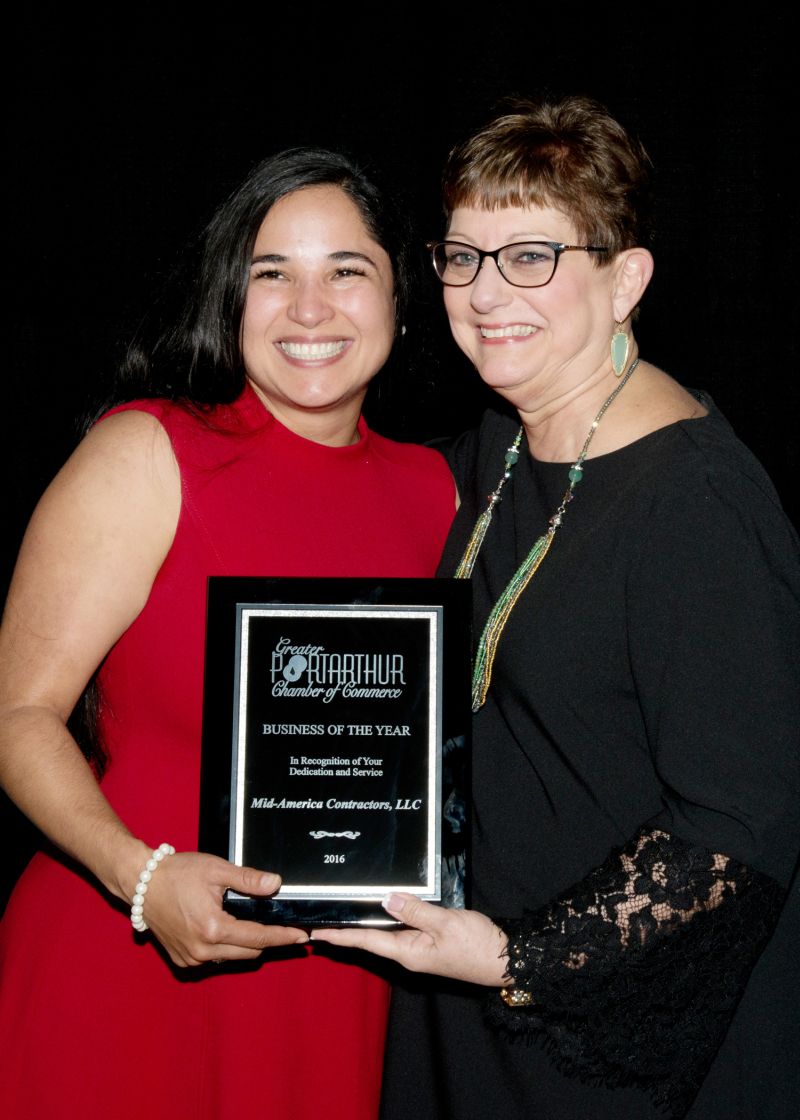 Bob Shaw Consulting Engineers was named the Greater Port Arthur Chamber of Commerce's 2014 Small Business of the Year. - See more at: http://www.panews.com/local/x1956136114/Bob-Shaw-Consulting-Engineers-named-PA-Business-of-Year#sthash.3lGzXEEo.dpu
The SOUTEX name originated in 1959 in Port Arthur, Texas. What began as an engineering firm has now progressed into one of the most recognized Surveying and Engineering firms in Southeast Texas. SOUTEX SURVEYORS & ENGINEERS has been operating under the current ownership since 1996 and continues to provide the degree of excellent service and personal attention to which our clients have become accustomed. As a full service firm, we have the qualified personnel and resources to offer professional land surveying, engineering/architectural design and construction management services from the conceptual planning stage through the completion of the project.
The SOUTEX group of land surveyors, engineers, designers, computer drafters, survey and mapping technicians, and administrators have earned the company a solid reputation in our region. We serve a diverse client base in both the private and public sectors including commercial, residential, industrial, municipal, and governmental clients.
f
Since 2004, Mid-America Contractors, LLC has proudly served the needs of the industry. We have been successful due to the common values that have been instilled at all levels of the company, as well as keeping God as the center of all we do. We stand behind our services, products, and our employees. It is our goal to stay ahead of competitors and to be among the leaders in performance and service in our industry.

Mid-America started out specializing in metal roofing and siding, and industrial insulation. We have since expanded our services where we have found our niche, being able to manage a number of contracts for our client. Expanding our services has allowed us to create more jobs to help serve local communities and the families that reside in them, while meeting the demands in the industry.
Bob Shaw Consulting Engineers was named the Greater Port Arthur Chamber of Commerce's 2014 Small Business of the Year. - See more at: http://www.panews.com/local/x1956136114/Bob-Shaw-Consulting-Engineers-named-PA-Business-of-Year#sthash.3lGzXEEo.dpuf